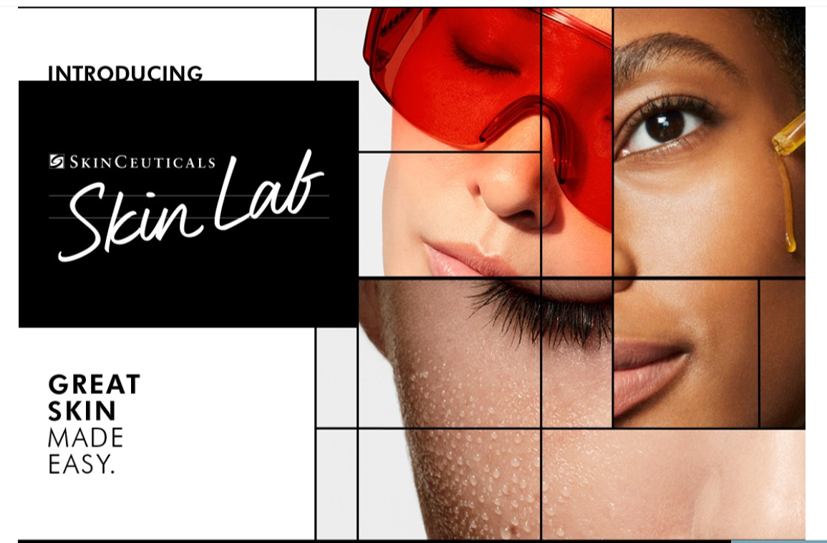 Receive email updates on all things SkinCeuticals, special SkinLab offers and events. Sign up now to get 10% off your first service.
Our Mission

Brighter, healthier-looking skin in under an hour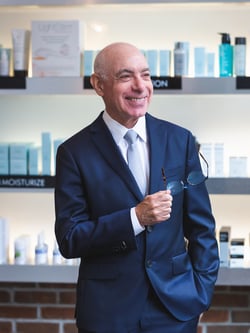 At SkinCeuticals SkinLab™ by Tribeca MedSpa, our mission is to take the guesswork out of finding the best skincare solutions for the expert results you want. Our team of skin experts aim to give you a holistic approach to great skin with one simple formula: Advanced Diagnostics; Signature Aesthetic Treatments; and Effective Skincare.
At SkinCeuticals SkinLab™ by Tribeca MedSpa, we want to be your go-to destination for brighter, healthier-looking skin in under an hour.
SkinCeuticals Signature Services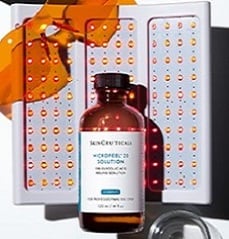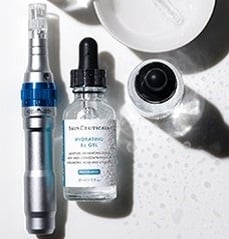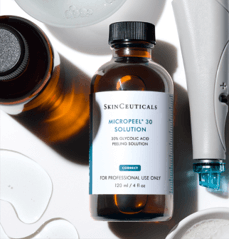 SKIN
SMOOTH
LED MICROPEEL + PHYTO
The perfect skin refresh, and party prep. Leave with your skin looking clear, smooth, and ready to take on the day.

SKINSMOOTH TREATMENT: $150

SKINSMOOTH + TREATMENT: $195
SKINSMOOTH PACKAGE OF 3*: $450
SKINFIRM
MICRONEEDLING + HB5

Our Microneedling + Hydrating B5 Gel is fantastic for skin rejuvenation. This treatment goes deeper to address more intensive concerns and will leave you with firmer, youthful-looking skin.
SKINFIRM TREATMENT: $400 SKINFIRM PACKAGE OF 3*: $1,200
SKINBRIGHT

HYDRAFACIALMD™ + CHEMICAL PEEL

This treatment helps restores what daily life takes from your skin. Perfect for routine maintenance or seasonal concerns, continue your day with brighter, more even-looking, skin.

SKINBRIGHT TREATMENT: $250
SKINBRIGHT + TREATMENT: $300
SKINBRIGHT PACKAGE OF 3*: $750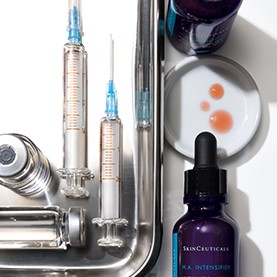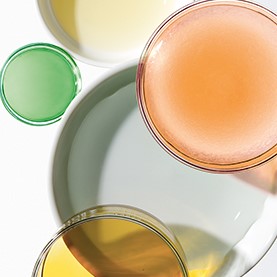 INJECTABLES
Botox® Cosmetic
Juvederm® Injectable
Filler Treatments
CUSTOMIZED SKINCARE
Custom D.O.S.E. Personalized Skincare
ADDITIONAL TREATMENTS

Chemical Peels
Facials
Dermaplaning
Morpheus8 RF Microneedling
ARE YOUR TREATMENTS OVERSEEN BY A DOCTOR?

Yes, all treatments performed at SkinCeuticals SkinLab are overseen by Dr. Ginsberg, Located in the Upper East Side. Dr. Ginsberg partnered with SkinCeuticals to create a skincare focused center that will provide each guest with a professional experience in a place where you feel comfortable.


HOW LONG ARE YOUR APPOINTMENTS?

At SkinCeuticals SkinLab™ we provide a holistic and personalized approach to skincare. Our goal is to take you from your consultation through your treatment in under an hour. We have this process down to a science!


HOW DO I BOOK AN APPOINTMENT?

We are not yet able to take appointments but will be pre-booking appointments soon! Interested in making an appointment? Click here and you'll be the first to know when we are ready to go!


IS THERE A MONTHLY MEMBERSHIP OPTION AVAILABLE?

Yes, we have a great SKINVIP Program that allows you to come in monthly and receive a treatment and exclusive discounts to keep your skin in top shape.